The VIC veterans Centre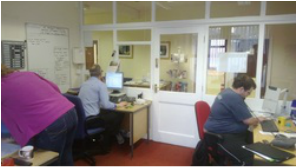 The VIC Centre is a hub that where members of the armed forces community can access during the week for a range of activities, these activities can also be theraputic for those who are experiencing some difficulties after leaving the armed forces whether through the effects of their service career and have found the transition from military to civilian life difficult.

The Centre is staffed by a core team of veterans or their dependants; the military culture is different in many ways and we believe that veterans helping veterans can achieve this in partnership with the public, private and third sector organisations in the local areas.

As veterans ourselves we understand the problems associated with the transition to civilian life and the difficulties veterans may face on leaving the armed forces. We use veterans supporting veterans as much as possible, as it is through the shared experiences that can ensure they move forward at a pace that suits them. Members will empower and encourage others to take responsibility for their own future and this in turn can get them involved in the activities where they take more of an active role in the activities or community projects.. This ensures they continue to get support themselves and can support others who are starting their journey. Our members are an integral element of Veterans in Communities.


---
Organisations who hold an outreach at the VIC Centre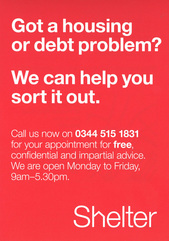 Shelter
hold an outreach service every second Thursday morning at the VIC Centre
Shelter's Lancashire service in Blackburn offers comprehensive free specialist housing advice and guidance. If you're homeless, facing homelessness or simply need guidance on a housing issue, we can help. Call us on 0344 515 1831
Trained Shelter advisers offer face-to-face advice on a wide range of housing topics, including repossession, eviction, repairs and responsibilities, disputes with landlords, and managing debt, benefits and rent arrears.
---

Rossendale Citizens Advice hold an outreach service every Thursday morning at the VIC Centre
Rossendale Citizens Advice Bureau
provides free, independent, confidential and impartial advice on people's rights and responsibilities.
Rossendale CAB provide a range of information and advice services to help you with whatever issues you are trying to deal with.
Follow this link to our Advice Services
page or phone us 10am -4pm Mondays to Fridays
0300 456 2552
to speak to a Gateway Assessor.
---
---

Combat Stress
use our therapy room to introduce new clients to the services living in Rossendale and parts of East Lancashire
---
Information and oureach services

It was important for VIC to include our members in the design of the Centre, and to use their skills to refurbish the premises.
VIC now delivers a range of services and activities from this centre;
A free, confidential information and advice service.
An operating base for our community projects.
Ex-service charities, public sector or other third sector organisations are able to use the centre to deliver their outreach services.
A daily drop-in for any ex-service personnel and their families.
Affordable facilities for Social Enterprise and business.
A training and conference facility for VIC and the wider community.
Art and craft workshops through the Creative Community Hub.
A base for our VIC Singing Group to rehearse in.
A 'Dig for VIC' garden area at the rear of the Centre that is being developed into a walled garden and small workshop for one of the planned social enterprises.
The VIC Centre has a number of rooms and facilities available. Each room has been named after one of the UK's operational deployments, post 1945.
Rooms currently in use and not available to Rent or Hire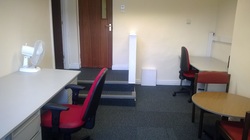 HERRICK
This room is situated on the first floor and is not available for long term rental.


---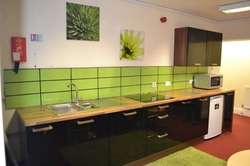 GALLEY
This is the kitchen and staff area, where members and guests can sit down for rest breaks
The kitchen was sourced locally and fitted by VIC members.
---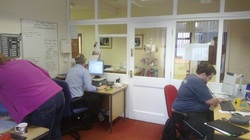 MUSKETEER
This is the VIC office where our outreach team work from.

---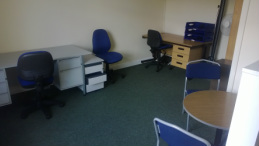 BARRAS
This room is situated on the first floor and is not available for long term rental. It is a shared office with three desks.
This office accommodates our CEO and Administrator. It is also shared with REAL


---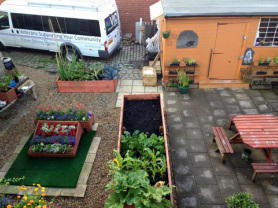 BACK YARD
At the rear of the building there is a large enclosed area which has a patio, areas for planting, and a parking for vehicles.
This area has been developed further thanks to the funding we received through the Social Prescribing grant from East Lancashire Clinical Commissioning Group (ELCCG)

---
VIC Centre floor plan